Weir

Weir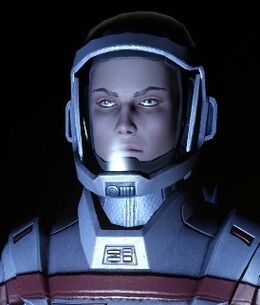 Weir was a crewman on board the U.S.S. Defiant.
"Tenebris Torquent": Weir is part of the Defiant's landing team on Havas-Kul, sent to establish a secure zone. On landing, Weir was investigating other areas of the tunnels when the away team came under attack. He survived the initial attack, but was soon ambushed and killed by the Hur'q Mutant.
The fate of Weir and his fellow crewmen reflect the Star Trek redshirt trope. Their fates in being picked off one by one in a dark, hostile environment also mirror the fate of the engineering team in the DS9 episode

Empok Nor

.
The name Weir could be a reference to Weir from the 1997 film "Event Horizon", given the similar similar mortality rate of characters between Event Horizon and Tenebris Torquent.