Weachug
Timeline Change Imminent!

---

This article contains information that no longer applies to the current version of Star Trek Online. It is provided only for historical purposes.

Weachug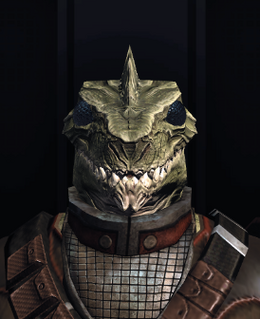 Weachug was a Gorn civilian who formerly assisted players in acquiring new consoles for their starships. Weachug was found in the Shipyard in orbit over the Qo'noS capital First City, dealing with ship weapons and equipment which are sold in exchange for Badges of Exploration. Weachug was replaced by an unnamed Ferasan Starship Exploration Equipment vendor in Season 5.