U.S.S. Nova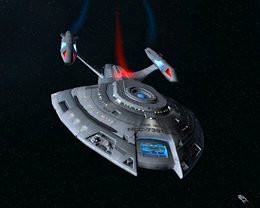 The U.S.S. Nova is a Nova-class Science Vessel in service in 2409. She is at least the third Starfleet vessel to bear the name.
See Federation Science Vessel.
In missions involving any number of Nova-class vessels not involved in the episode's storyline, all of these ships are labelled as U.S.S. Nova.