Thelis
Timeline Change Imminent!

---

This article or section contains information that no longer applies to the current version of Star Trek Online. It is provided only for historical purposes.

Lt. Thelis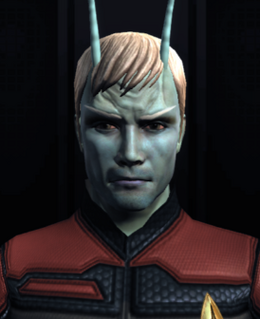 Military Rank:
Lieutenant
Lieutenant Thelis is an Andorian tactical officer on board the U.S.S. Khitomer.
"Khitomer Crisis": The player is sent to Auxiliary Engineering by the EMH in order to help Lt. Thelis. A number of Borg Drones try to break through a force field there. Using the ship's Transporter, the player manages to beam them into space under Thelis' guidance.
Level
Standard Difficulty
Advanced Difficulty
Elite Difficulty
Shields
Health
Shields
Health
Shields
Health
1
70
175
n/a
n/a
n/a
n/a