Temporal Agent Barrett

Barrett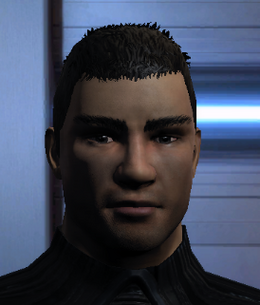 Profession(s):
Information giver
Temporal Agent
Temporal Agent Barrett is a Human Temporal Agent.
"City on the Edge of Never": The player encounters Barrett in the turbolift adjacent to the bridge of the U.S.S. Kirk. Barrett tells the player that he has neutralized a group of Na'kuhl who were trying to aid the Klingons in their attempted takeover of the ship. He tells the player to ensure Miral Paris' survival, and assures the player that she is of higher importance than pursuing B'vat.
"We have all the time in the world."
Quality: Epic
Species: Human
Gender: Male
Department: Engineering
Specialization: Consultant

Increases the amount of earned Expertise, Experience Points, and Specialization XP from most sources by 5%.

This officers does not count toward the limit for number of Consultants of Active Duty.

Traits
Notes