Tarsi

Tarsi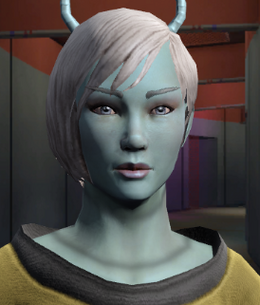 Profession(s):
Information giver
Bridge officer
Ensign Tarsi is an Andorian Federation Tactical officer serving aboard the Tutorial Starship in 2270.
Tarsi originally had the same traits as Elisa Flores, including Leadership and Superior Teamwork. These were changed to ones appropriate for an Andorian in the July 21, 2016 patch.
Despite being tactical gold, she refers to herself as tactical red in her conversation with Ensign Hunter. "We redshirts have to stick together".