Tana

Lt. Commander Tana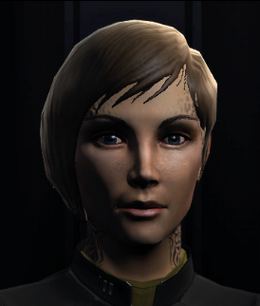 Military Rank:
Lieutenant Commander
Profession(s):
Skill Trainer
Timeline Change Imminent!

---

This article contains information that no longer applies to the current version of Star Trek Online. It is provided only for historical purposes.
Lieutenant Commander Tana is the Skill Trainer at Deep Space 9, in the center of the Docking Ring (General Purpose Room). She offers you a respec in exchange for retraining tokens.