As part of the Unified Community Platform project, your wiki will be migrated to the new platform in the next few weeks. Read more here.
Tafeng
Timeline Change Imminent!

---

This article contains information that no longer applies to the current version of Star Trek Online. It is provided only for historical purposes.

Tafeng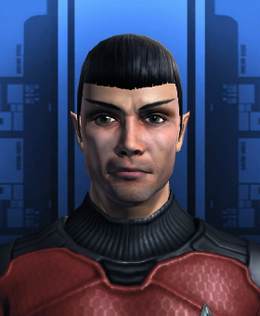 Commander Tafeng is a Vulcan Starfleet Tactical officer in the "Starship Requisitions" room, located via turbolift in the "Shipyard" section of Earth Spacedock.