Taavenuu

Taavenuu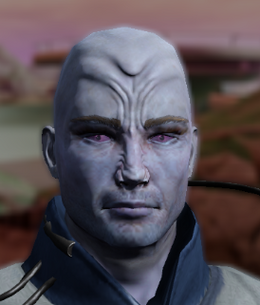 Profession(s):
Mission giver
Security Chief
"You don't get extra points for goofing around, finish them off!"

— Taavenuu, invasion simulation.
Security Chief Taavenuu is a Kentari officer stationed at the Fleet Colony World of Dranuur. He allows the player to return to their ship, or to travel to the Fleet Starbase. He can also start colony invasion simulations.
"Colony Invasion Simulation": Taavenuu introduces the player with the basics of the mission, and coordinates the invasion simulations during the run.