T'Vala
Timeline Change Imminent!

---

This article or section contains information that no longer applies to the current version of Star Trek Online. It is provided only for historical purposes.

T'Vala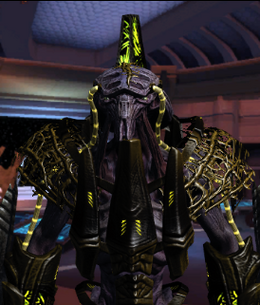 This Undine is an agent posing as Starfleet Captain T'Vala.
"War Games" - "T'Vala" takes over the U.S.S Athens to sabotage a Starfleet combat exercise.
"Shutdown" - "T'Vala" leads an Undine force that takes over Deep Space 9, but is killed during Starfleet's counterattack.