T'Pren
Timeline Change Imminent!

---

This article or section contains information that no longer applies to the current version of Star Trek Online. It is provided only for historical purposes.

T'Pren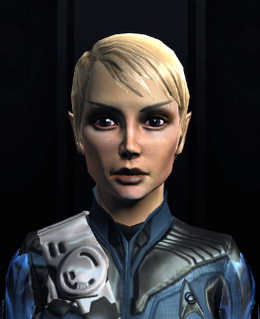 Profession(s):
Researcher
T'Pren is a Starfleet officer at Memory Alpha. She oversees the general storage department of the facility, and asks the player not to tamper with the facility's data samples.