Survival Suit

Survival Suit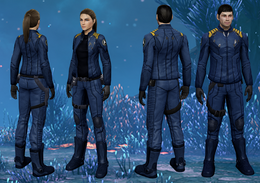 Faction:

Starfleet
The Survival Suit is a recreation of the outfits worn by the survivors of the Enterprise in the Kelvin Timeline after it crashed on Altamid in Star Trek: Beyond.
Do you own this outfit?


This outfit page is missing a list of its parts. If you own this outfit, please help the wiki by expanding this article with details as to what it includes, preferably with images.