Strenn
This article or section is in need of an update

---

Needs updated list of ships and prices.

Please help out STO Wiki by adding the necessary changes!

Strenn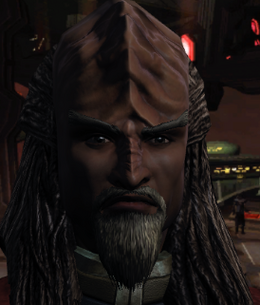 Profession(s):
Starship Vendor
Strenn is a male Klingon Bekk in the KDF. He can offer assistance to players about the types, configurations and classes of starships available to players of the Klingon Empire. He also sells Klingon starships to players for Energy Credits. He is located at the Shipyard in orbit over the Qo'noS capital First City.
When players reach a new rank and have a new set of ships available to them they can purchase one ship at their new rank for free with a starship token.