Stemo

Stemo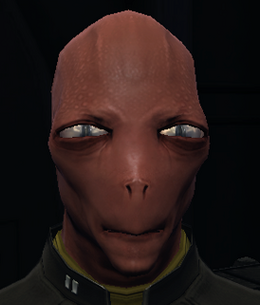 Military Rank:
Lieutenant
Lieutenant Stemo is a Saurian Starfleet Engineering officer who can be found in the Armory on Deep Space K-7.
Stemo can usually not be interacted with and exclusively serves as decoration and mission contact for user-generated missions.
Stemo used to sell personal weapons until the currency revamp of Season 5.