Special Equipment Pack - Holographic Dukan'Rex

Special Equipment Pack - Holographic Dukan'Rex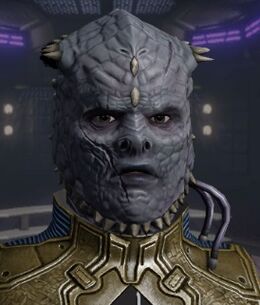 The Special Equipment Pack - Holographic Dukan'Rex is a Photonic Tactical Bridge Officer that is one of nine Holographic Deep Space Nine Bridge Officers available in the Deep Space Nine Lock Box.
This officer is not customizable like standard bridge officers.
Players are not able to change body type, facial characteristics, or add custom uniforms to him.