Somat

Somat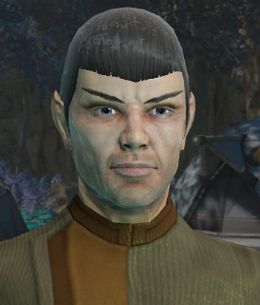 Military Rank:
Chief Scientist
Profession(s):
Information giver
Chief Scientist Somat is a Vulcan researcher leading a team attempting to communicate with the consciousness on Pahvo.
"Para Pacem": While on personal leave, Somat has lost contact with his research team on Pahvo and requests assistance in investigating, fearing complications from a local ion storm.
"Illusion of Communication": Somat accompanies the player in an attempt to undo the Terran influence on Pahvo.