As part of the Unified Community Platform project, your wiki will be migrated to the new platform in the next few weeks. Read more here.
Sarissa

Sarissa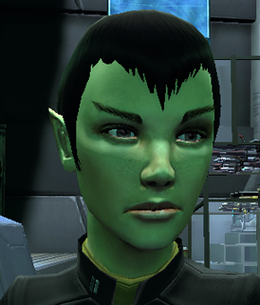 Military Rank:
Lieutenant Junior Grade
Lieutenant Sarissa is a Vulcan Starfleet Engineering officer who can be found in the Armory on Starbase 39.