Romulan Vendor

Romulan Vendor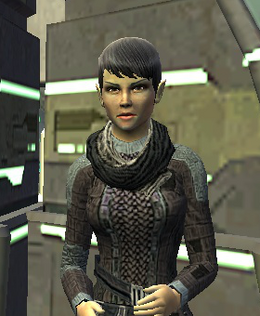 The Romulan Vendor is located in the Staging Area of New Romulus and sells Common Personal Equipment and Consumables.
This vendor will buy Items for 50% of their Energy Credit value.
She touts herself as having the "best prices on the planet". It is worthy to note that she is also the only vendor on the planet.
This NPC can be either male or female, depending on the instance.