As part of the Unified Community Platform project, your wiki will be migrated to the new platform in the next few weeks. Read more here.
Reman Neutral Uniform

Reman Neutral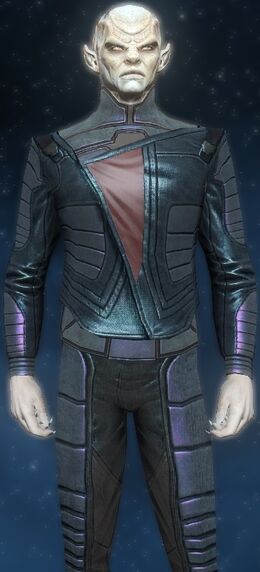 Faction:
Romulan Republic
Availability:
Available for free
An outfit for Reman players prior to joining a faction.
The Reman Neutral set is free for all Romulan faction players but is exclusive to the Reman species.
The Reman Neutral outfit specifically pertains to the parts below although they can be changed for other pieces by selecting Advanced in the Tailor interface and applying each piece separately.
Upper: Reman Neutral
Undershirt: Reman Neutral
Lower: Tight - Reman Neutral
Feet: Boot Reman Neutral