Rek
Timeline Change Imminent!

---

This article or section contains information that no longer applies to the current version of Star Trek Online. It is provided only for historical purposes.

Rek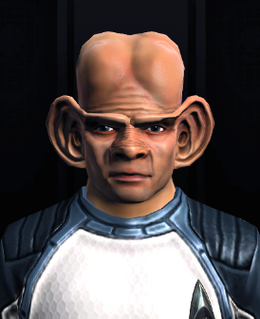 Profession(s):
Commodities Broker
Commodity Broker Rek is a Ferengi Commodities Broker on Memory Alpha. He can be found along the eastern wall of the Lounge (the large, central room). He sells Antigens, Weather Control Systems, and Astrometric Probes.
These commodities are used in missions that require the player to deliver certain items to a world in exploration zones.