Ran Meru
Timeline Change Imminent!

---

This article or section contains information that no longer applies to the current version of Star Trek Online. It is provided only for historical purposes.

Ran Meru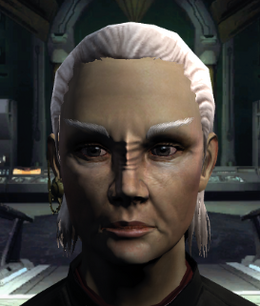 Military Rank:
Lieutenant Commander
Lt. Commander Ran Meru is a Starfleet officer assigned to the U.S.S. Nobel. She is captured by the Romulans during "Project Nightingale".
Her Starfleet Serial Number is 477-0326-1218.