Prophet (Danna Brott)
Timeline Change Imminent!

---

This article contains information that no longer applies to the current version of Star Trek Online. It is provided only for historical purposes.

Prophet (D. Brott)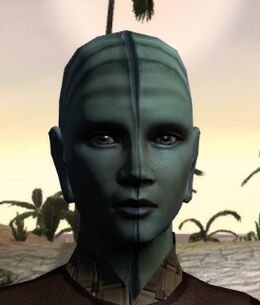 Profession(s):
Information giver
The unnamed Prophet appears in the form of Bolian Captain Danna Brott in the Celestial Temple, the physical manifestation of the interior of the Bajoran wormhole as an island with Class M conditions.
Level
Standard Difficulty
Advanced Difficulty
Elite Difficulty
Shields
Health
Shields
Health
Shields
Health
49
1,573
3,147
-
-
-
-
As "Crack in the Mirror" was removed with the revamp of the Cardassian Arc missions, this character no longer appears in the game.