Pim Dalel
Timeline Change Imminent!

---

This article or section contains information that no longer applies to the current version of Star Trek Online. It is provided only for historical purposes.

Pim Dalel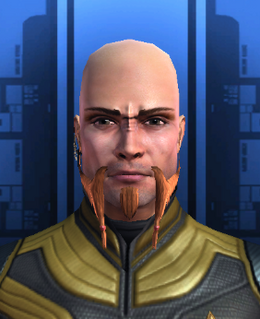 Profession(s):
Transporter chief
Chief Pim Dalel is an engineering officer on the U.S.S. Khitomer. He is operating the Transporter Room on Deck 3.
Level
Standard Difficulty
Advanced Difficulty
Elite Difficulty
Shields
Health
Shields
Health
Shields
Health
1
70
175
n/a
n/a
n/a
n/a