Pan

Pan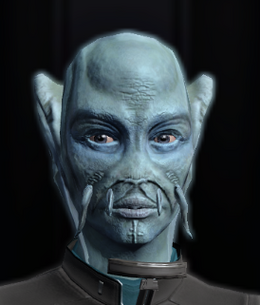 Profession(s):
Information giver
Commander Pan is a Benzite Federation Science officer at Starbase 82.
"Infected: Manus": Pan greets the players and informs them that the station has been overrun with Borg. Captain Rebecca Simmons had disappeared on the lower levels while attempting to administer a nanovirus counteragent, and Captain Ogen disappeared on a mission to find Simmons. Pan asks the players to do what they can for Captain Ogen if they find him.
Despite being referred to as "Commander," Pan's uniform suggests a rank of Ensign.