Oschu Shuttle
Incomplete and/or missing data.


This article or section does not list all values or entries associated with the discussed subject. Please add any missing statistics or items to the corresponding tables, lists and placeholders.

Oschu Shuttle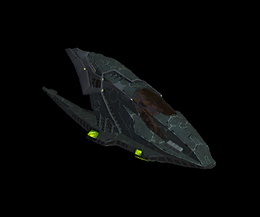 The Oschu Shuttle is a fighter class used by the Elachi. They are very fast and can inflict significant damage in large numbers.