Orlando Mai
Timeline Change Imminent!

---

This article contains information that no longer applies to the current version of Star Trek Online. It is provided only for historical purposes.

Orlando Mai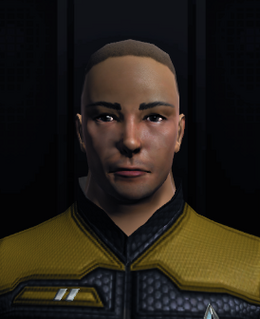 Military Rank:
Lieutenant
Profession(s):
Mission giver
Orlando Mai is an engineering officer at Memory Alpha. He can be found in the Energy Fields R&D department.
"Quarantine": Mai wants the player to deliver a shipment to Dr. Yoc'm on Deepspace K7. It turns out that the crates contain a bacterial agent as it escapes aboard your ship and K7, causing a quarantine.