Ophlim

Ophlim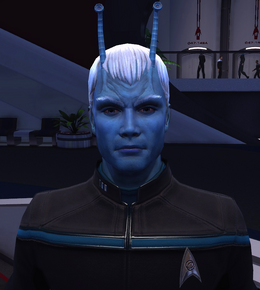 Military Rank:
Lieutenant Commander
Lieutenant Commander Ophlim is an Andorian Starfleet Science officer located in the shipyard section in the main concourse of Earth Spacedock.
Ophlim can usually not be interacted with and exclusively serves as decoration and mission contact for user-generated missions.
Ophlim used to serve as a gateway to the Dilithium Store for Federation players.