Noscwedel

Noscwedel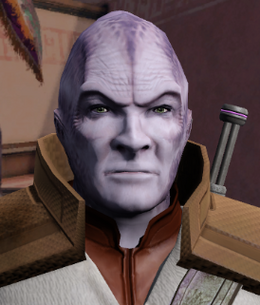 Profession(s):
Information giver
Anak Noscwedel is a Kobali officer stationed on Kobali Prime.
"The Cavalry": Noscwedel assigns one of the Kobali's rookie Taikuns (also referred to as "Captains") to shadow the player as part of their training.
Noscwedel is also referred to as "Sergeant" in-game; it is possible that "Anak" and "Sergeant" are interchangeable or equivalent ranks.