Naygir

Naygir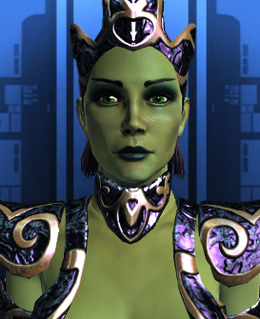 Naygir is an Orion female who can be found in the shipyard area of Ganalda Space Station.
Naygir can usually not be interacted with and exclusively serves as decoration and mission contact for user-generated missions.
Naygir used to sell starship weapons for medals/marks until the currency revamp of Season 5.