As part of the Unified Community Platform project, your wiki will be migrated to the new platform in the next few weeks. Read more here.
Naomi Wildman

Naomi Wildman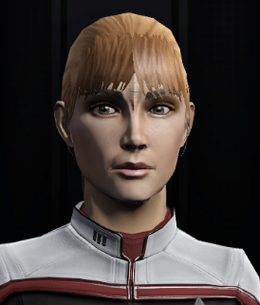 Profession(s):
Mission contact
Commander Naomi Wildman is the daughter of Starfleet officer Samantha Wildman.
She was born aboard the U.S.S. Voyager while it was lost in the Delta Quadrant in 2372. In 2398, Naomi Wildman was assigned to the U.S.S. Hathaway as helm officer. Three years later, she became the ship's second officer. As of 2409, Commander Wildman is the commanding officer of Deep Space K-7.
---