Nakal

Nakal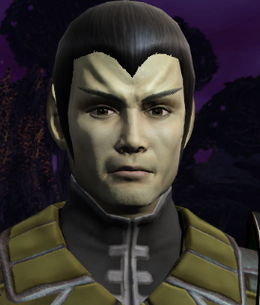 Military Rank:
Romulan Commander
Profession(s):
Information giver
Commander Nakal is a Romulan officer serving the Romulan Republic.
Give a summary of who the NPC is, how useful he/she is to the player, where they can be found, etc. Maybe even detail what kinds of missions he/she gives out, or anything else of note.
"Blood of Ancients": After the player's away team helps capture a camp near a power station on New Romulus during a Herald invasion, Nakal holds the position and calls for reinforcements while the player moves on.