Moruth
Timeline Change Imminent!

---

This article or section contains information that no longer applies to the current version of Star Trek Online. It is provided only for historical purposes.

Moruth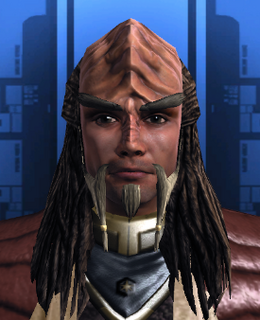 Military Rank:
Lieutenant
Profession(s):
Kit Vendor
Moruth is a male Klingon Lieutenant of the KDF and was formerly in the south-east room of The Great Hall of Qo'noS.