Morek

Morek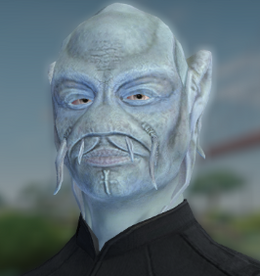 Profession(s):
Information giver
Cadet Morek is a Benzite medical Starfleet cadet who is a member of the player's graduating class of 2409.
"Graduation Day": Morek informs the player that Captain Taggart hasn't named all of his senior staff for the first training cruise yet. Shortly before their departure, he toasts with the player and mentions that he was assigned as the ship's Assistant Medical Officer.
"Training Cruise": On the bridge, Morek is lightly injured by Klingons boarding the ship during an ambush.