Moira Peterson

Moira Peterson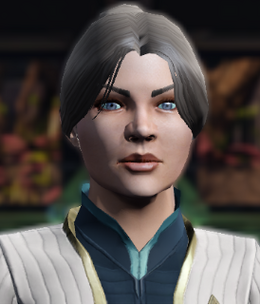 Profession(s):
Information giver
Ambassador
Ambassador Moira Peterson is a Human Federation ambassador.
"Empress Sela": Ambassador Peterson is a member of the Federation delegation at Sela's peace conference. She expresses a mistrust of Romulans, and claims she would prefer to attend a conference with Klingons. She is evacuated by Tokath when the player discovers and destroys thalaron weapons Sela was planning to use to destroy Vulcan.
Ambassador Peterson wears the rank of a Starfleet captain on her uniform.