Marta
Timeline Change Imminent!

---

This article or section contains information that no longer applies to the current version of Star Trek Online. It is provided only for historical purposes.

Marta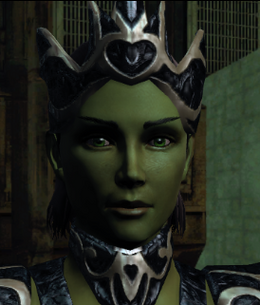 Marta is an Orion female and former employee of Klingon Ambassador B'vat on Qo'noS. B'vat dispatched Captain Urthog to capture her.
"Secret Orders": The information Marta provides to Starfleet Intelligence indicates that the Klingons have built a secret base in the Briar Patch. The player is sent to investigate.
Marta shares her name with an Orion slave who met Captain Kirk in 2269.
Marta refering to events from the "The House Always Wins" is similar to Ze'mara, who indirectly refers to Torg's discommendation.