Malcom Sissel

Malcom Sissel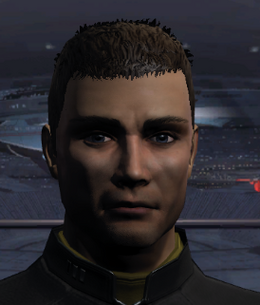 Military Rank:
Lieutenant Commander
Profession(s):
Information giver
Lieutenant Commander Malcolm Sissel is a Human Starfleet Engineering officer who can be found in the shipyard area within Earth Spacedock.
"Stranded in Space": Sissel provides players with information on how to costumize, repair and switch their ships, as well as how to undock from spacedock.
Until the revamp of Earth Spacedock and Starfleet's switch to the Odyssey uniforms with Seasons 9 and 9.5, Sissel had no rank insignia and was a mere crewman.