Majet
Timeline Change Imminent!

---

This article or section contains information that no longer applies to the current version of Star Trek Online. It is provided only for historical purposes.

Majet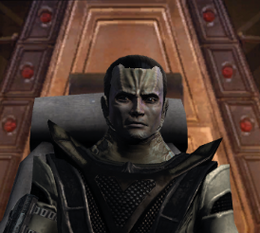 Profession(s):
Information giver
Glinn Majet is a Cardassian member of the True Way. He commands a Cardassian battleship.
"Forging Bonds": Majet confronts the player in the Algira System. He claims to be running a licensed mining facility in the system, and that the player's presence constitutes an act of war. Majet's ship is destroyed in the subsequent firefight.