L'Rell

L'Rell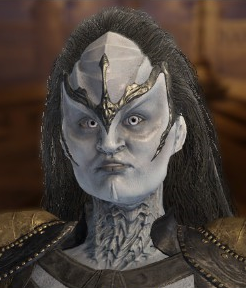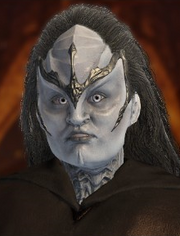 .
L'Rell was a follower of the Klingon leader T'Kuvma. She served aboard T'Kuvma's Sarcophagus Dreadnought Carrier in 2256. She later became Chancellor of the Klingon High Council. She was cloned in 2411 by the monks of Boreth as a replacement for the self-declared Emperor J'mpok.
"Knowledge is Power": J'Ula witnesses a vision through the time crystals on Boreth showing a "warrior of fire" wielding the Sword of Kahless, later revealed to be a clone of L'Rell created by the monks, similar to Kahless II. However, her son Tenavik realizes her soul has not entered the new body.
"Leap of Faith": The players, accompanied by J'Ula and General Martok, encounter L'Rell's soul in Gre'thor, where she has been since taking the place of her lost love, Voq. Gowron offers himself in L'Rell's place to allow her to return to life. With her rebirth, the Fek'Ihri attack Boreth once more, but are stopped when L'Rell launches a new flagship and sent a galaxy-wide call to Klingons, uniting everyone and saving Boreth.
---