Kythki

Kythki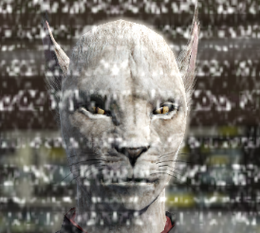 Profession(s):
Information giver
Captain Kythki is a Caitian Starfleet officer. She commands the U.S.S. Madison.
"Beyond the Nexus": The player, along with the U.S.S. Challenger, discover the Madison in the Rotanev System. Kythki hails the player and reports that the vessel's Nexus defense screens had failed, and it had been heavily damaged by a blast. When the player conducts further scans of the Madison, it opens fire on the player and the Challenger.
Despite being called "Captain," Kythki wears the uniform and rank pips of a Commander.
The fate of Kythki is unknown, as she does not appear during the player's away mission aboard the Madison.