Kolez

Kolez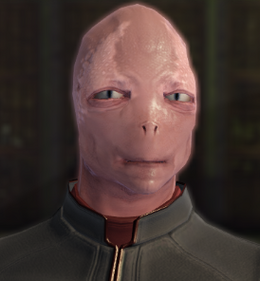 Profession(s):
Information giver
Crewman Kolez is a Saurian Starfleet tactical officer stationed at Vega Colony.
"Assimilation of the Innocent": In early 2409, Kolez is defending the colony's Administrator, Willa Post, from the Borg attack when he meets the player. He agrees to accompany the player to disable the Borg transporter inhibitor. When the mission is complete, Kolez joins the player's crew as a bridge officer.
Not to be confused with Cadet Razkii, a similarly looking Saurian who is part of the player's training crew in the tutorial, but who will not become available as a bridge officer.