Kazzgur

Kazzgur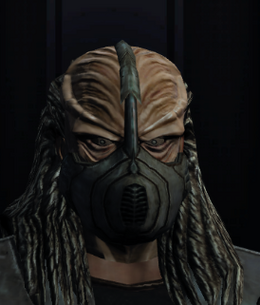 Profession(s):
Renegade Officer Reassigner
Marauder Kazzgur is a Nausicaan male in the KDF. He can assist players in reassigning renegade bridge officers. He is located in the barracks of First City and his role is similar to that of Jiro Sugihara for Federation players.
When reaching Marauding tier 4, KDF and KDF-aligned Romulan Republic players may choose one Bridge Officer, either Andorian, Ferengi, Human, or Trill, from Marauder Kazzgur. (these BOFFs can only be customized in Federation uniforms).
Their bridge officer ability and trait loadouts are as follows: