Kagran

Kagran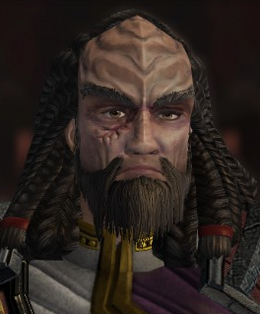 Profession(s):
Mission giver
Captain Kagran is a Klingon officer. He is responsible for coordinating the efforts of the Iconian Resistance, and reports to the commanders of Starfleet, the Klingon Defense Force, and the Romulan Republic. In 2411, he commands the A.F.S. Khitomer, the first Khitomer Alliance Battlecruiser launched under the Khitomer Alliance's Allied Fleet Service.
Before he takes command of the Khitomer, Kagran wears a unique hybrid uniform that has components of both Klingon Honor Guard and Bortasqu' uniforms.
Kagran's model was revamped with Season Twenty: House Divided as part of the Year of Klingon updates.
In the cutscene subtitles at the beginning of "Delta Flight", Kagran's name is misspelled as "Kagren".