Ka'men
Timeline Change Imminent!

---

This article or section contains information that no longer applies to the current version of Star Trek Online. It is provided only for historical purposes.

Ka'men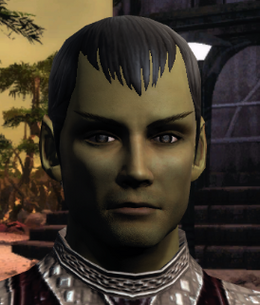 Profession(s):
Information giver
Doctor
Ka'men is a Romulan Doctor at the colony in the Rashana System.
"Friend of My Enemy": Ka'men informs the player that an unknown viral agent is ravaging the colony's population. He asks the player to collect samples from infected civilians for analysis and bring them to the local medical facility. After the player has formulated a treatment, Ka'men informs the player that Remans have beamed down to the planet in order to seize control of the colony, and asks the player to distribute the antidote to the afflicted Romulans.