K'vera

K'vera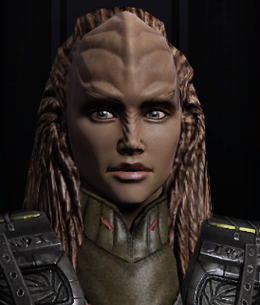 Profession(s):
Mission giver
K'vera is a female Klingon and a General in the Klingon Defense Force. She is in charge of coordinating the Klingon Empire's efforts to assist the colonization of New Romulus.
K'vera informs KDF players that the Empire is assisting the Romulan Republic because it is believed having them as allies will allow the Empire to conquer them without firing a shot.
"Lending a Hand": K'vera instructs KDF players to assist in the colonization of New Romulus.