K'Nala
Timeline Change Imminent!

---

This article or section contains information that no longer applies to the current version of Star Trek Online. It is provided only for historical purposes.

K'Nala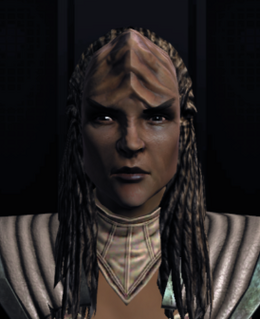 Military Rank:
Lieutenant
K'Nala is a female Klingon Lieutenant in the KDF. She is primarily involved in one of the starting missions to players of the Klingon Empire and was formerly located in the shipyard of the Great Hall of Qo'noS (pre-Season 4).