John VanDerveer

John VanDerveer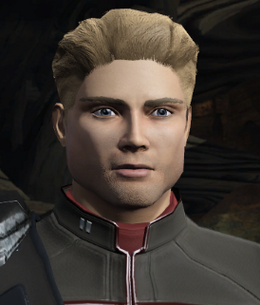 Military Rank:
Lieutenant
Profession(s):
Information giver
Lieutenant John VanDerveer is a Human Starfleet demolitions expert.
Lieutenant VanDerveer was stationed aboard the U.S.S. Buenos Aires until it was destroyed by the Vaadwaur.
"Bug Hunt": Lieutenant VanDerveer joins a team of players on a mission to eliminate a hive of Bluegill Neural Parasites on Paria III.