Jher Gwenn
Timeline Change Imminent!

---

This article or section contains information that no longer applies to the current version of Star Trek Online. It is provided only for historical purposes.

Jher Gwenn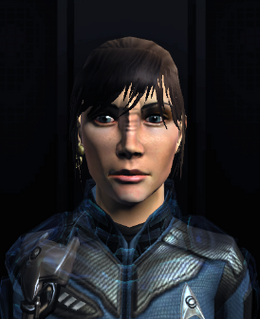 Profession(s):
Researcher
Jher Gwenn is a Starfleet Commander located in the west wing of Memory Alpha.
She was born in Jalandra City on Bajor. She went to college on Alpha Centauri before joining Starfleet. She later studied an advanced program of quantum theory at the Daystrom Institute.