Imperial Personnel Officer

Imperial Personnel Officer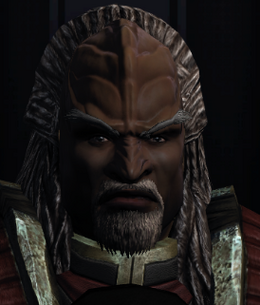 Profession(s):
Duty Officer Assignment Giver
Imperial Personnel Officer is a Klingon Defense Force officer found at the Klingon Academy.
The Imperial Personnel Officer can arrange periodic personnel transfers of junior officers to supplement your ship's crew complement. He can also accept the permanent reassignment of sets of duty officers in exchange for a single higher quality duty officer, or exchange a single duty officer for a set of lower quality duty officers.
Submit Request for Personnel
Reassign Underperforming Officers:
Exchange Officers:

"Very Rare Duty Officer Transfer"

Swap 1 x Duty Officer of higher rarity for 3 x random Duty Officers of the next lower rarity. E.g.: exchange 1 x Uncommon (green) Duty Officer for 3 x Common (white) Duty Officers.
Cost: One Uncommon / Rare / Very Rare Duty Officer
Time to Completion: 5 seconds
Cooldown (from start of assignment): None