I.S.S. Runabout
Timeline Change Imminent!

---

This article contains information that no longer applies to the current version of Star Trek Online. It is provided only for historical purposes.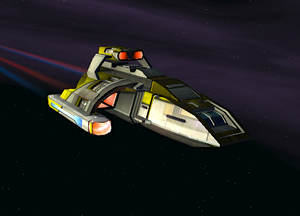 The I.S.S. Runabout is a Terran Empire Danube-class Runabout and one of the innumerable Imperial Starfleet shuttles participating in Captain James O'Brien's invasion of the Federation.