Hirogen Navigator
Timeline Change Imminent!

---

This article or section contains information that no longer applies to the current version of Star Trek Online. It is provided only for historical purposes.
Hirogen Navigator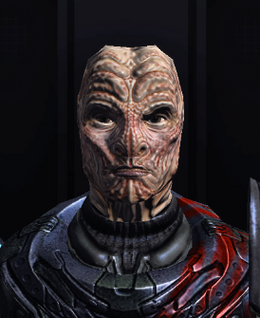 The Hirogen Navigator is a Hirogen Tracker serving as navigator aboard the Hunter Escort in the NGC 1218 Anomaly. He is serving on the bridge with the Hirogen Tactical Officer and Hirogen Engineer.